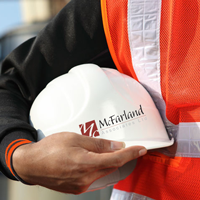 McFarland Associates Ltd offer project and contract management services to oversee the implementation of our designed repair solutions. These services include the preparation of:
Bills of Quantities;
Specifications; and
Contract Documentation,
We also oversee and sign off on construction and repair works on site.
Our Engineers are fully conversant with the main forms of contract including NEC3.