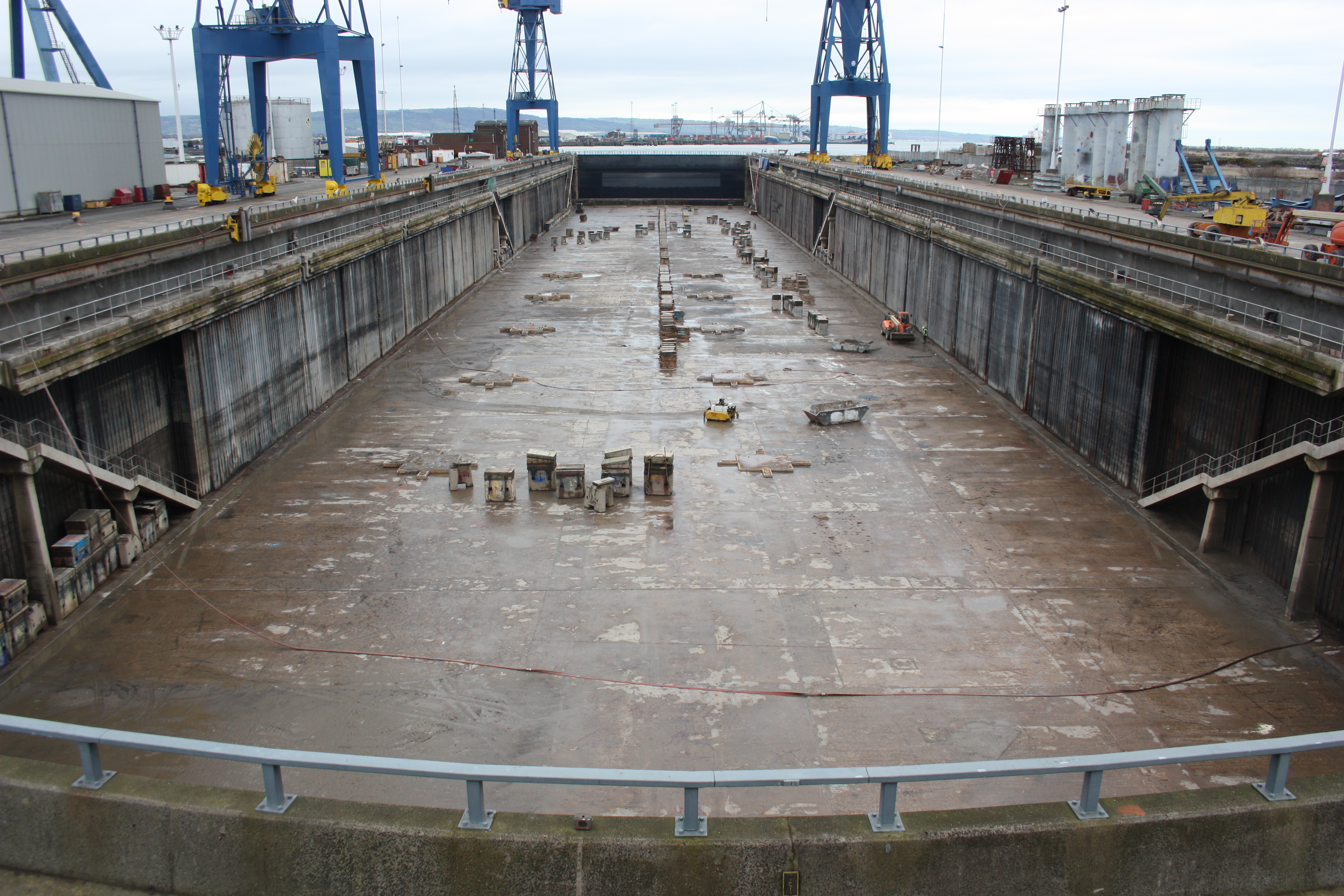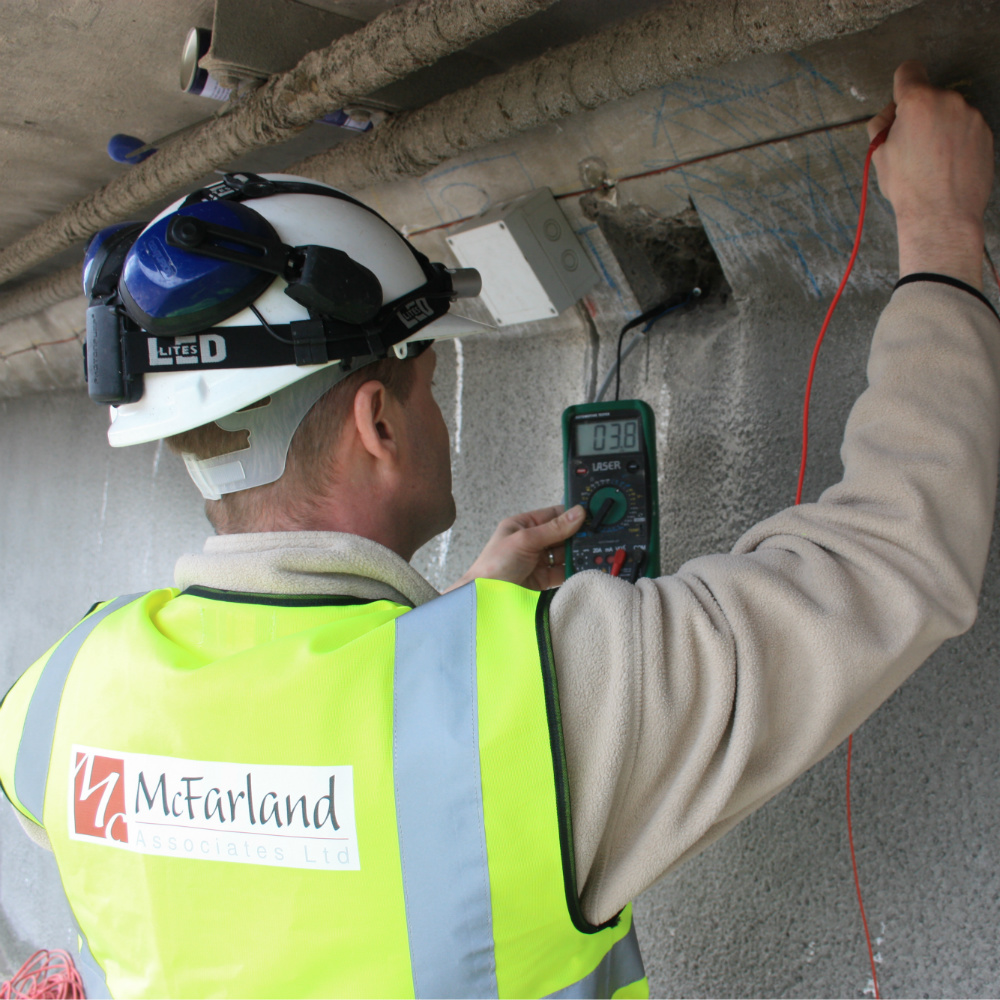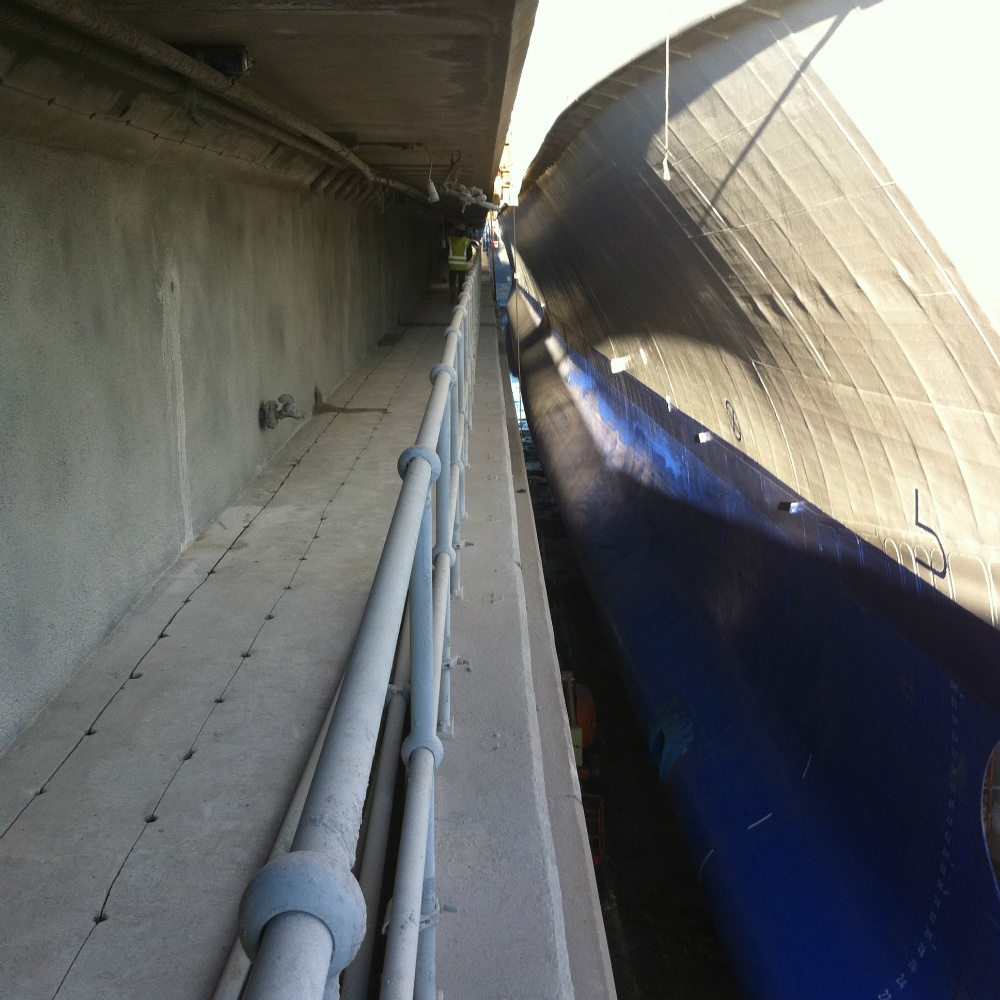 The Problem
Belfast Dry Dock was constructed in the late 1960s and is used for a range of purposes including the construction, maintenance and repair of various vessels and rigs. The upper walkways are intermittently exposed to seawater, which resulted in high levels of chloride ions penetrating the cover concrete. This caused the corrosion of the embedded reinforcement. The resultant pressures exerted from the corrosion caused the cover concrete to delaminate and spall in numerous locations.

The Solution
McFarland Associates Ltd undertook a detailed Cathodic Protection system design and specification to enable corrosion control and mitigate against the on-going reinforcement corrosion within the walkway. Concrete was removed through hydro demolition where it was found to be defective. A hybrid anode system was installed with McFarland Associates Ltd Cathodic Protection engineers overseeing the installation works. Spray applied concrete was used to reinstate cover to reinforcement. A monitoring system was installed to monitor the effectiveness of the system, which can be accessed remotely.

The Result
The works, designed and overseen by McFarland Associates Ltd, ensured that the dry dock could remain operational throughout the repairs. The defective concrete, caused by the corrosion of reinforcement from the ingress of chlorides from seawater, was suitably repaired and the installation of the hybrid CP system has ensured that the structure is protected from any future corrosion that may arise.

---