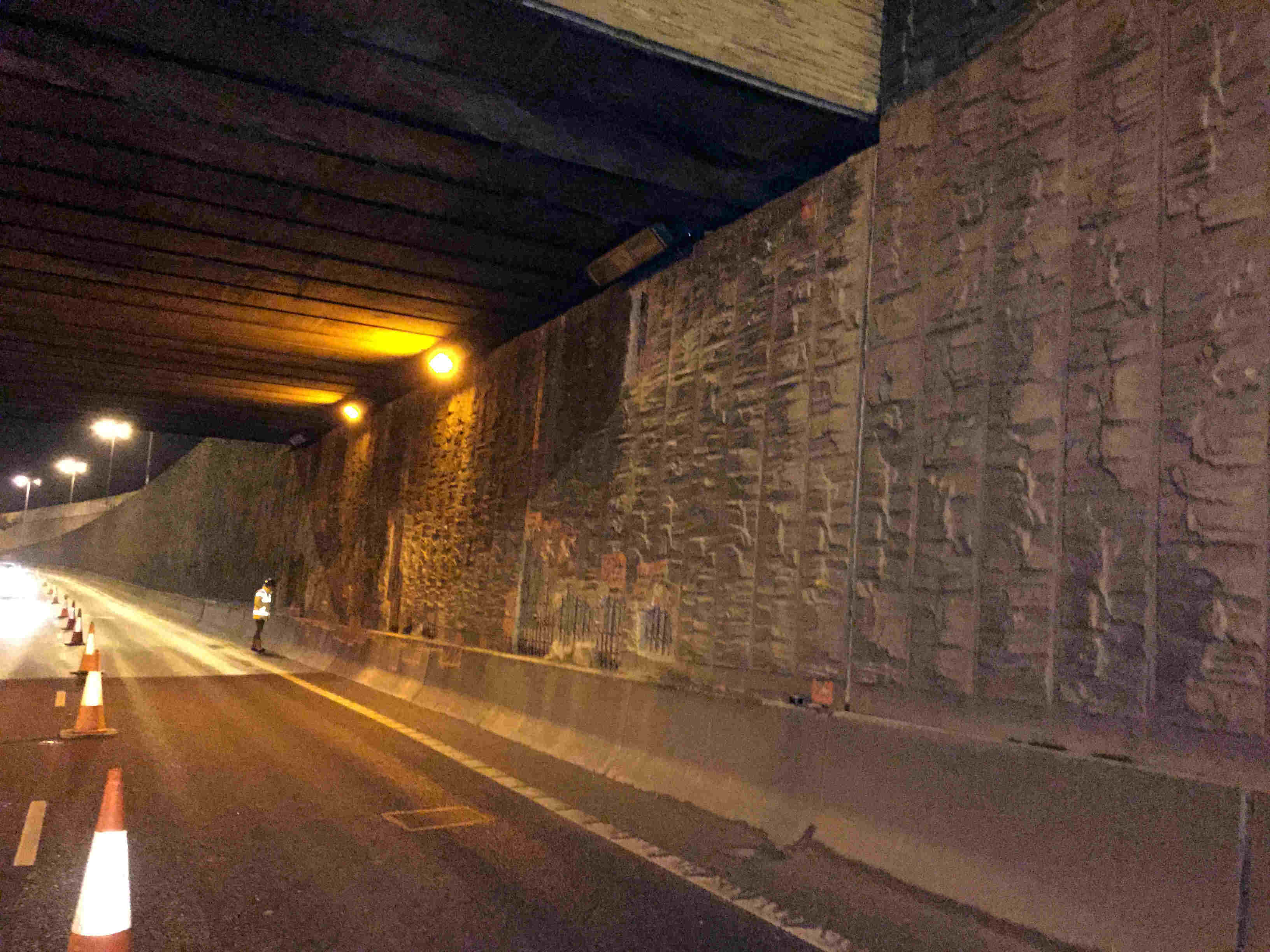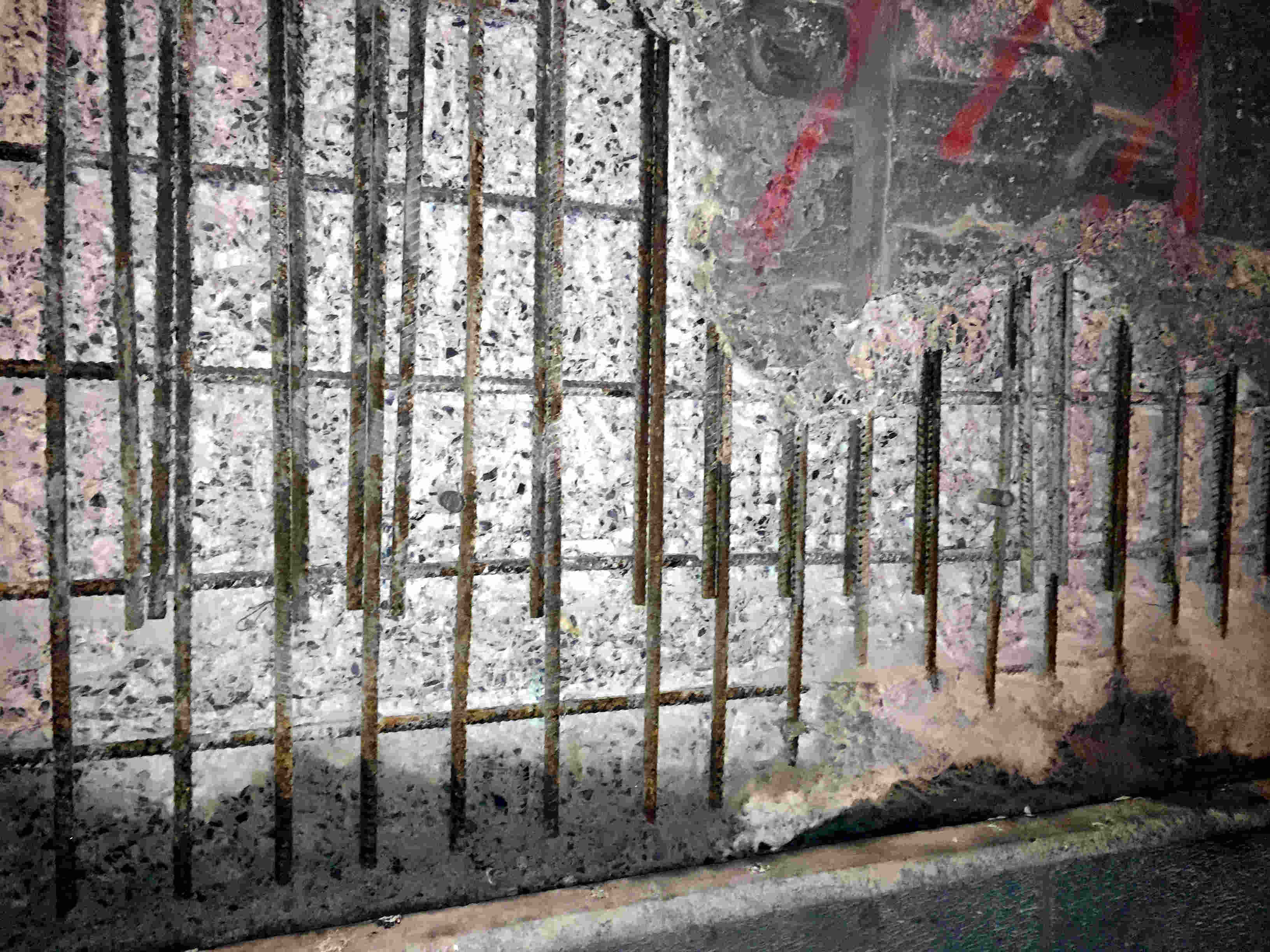 The Problem
An abutment of Clifton Street Bridge, Belfast displayed visible signs of reinforcement corrosion. The Client was concerned with the potential for delaminated concrete falling onto the busy adjacent Westlink. McFarland Associates Ltd were contracted to undertake a special inspection into the cause of the deterioration and recommend actions for repair.

The Solution
McFarland Associates Ltd undertook a series of Non-Destructive Concrete Tests on the abutment. The investigations determined that the likely cause of deterioration was a combination of chloride ingress from splash on the road adjacent, as well as a failed construction joint over. Evidence of water build up behind the abutment wall was also determined through localised drilling on the wall. Our half-cell testing confirmed the location and extents of active corrosion, which was mainly confined to the base of the abutment wall, the crash barrier below, as well as between the vertical joints.

The Result
McFarland Associates Ltd designed a Cathodic Protection system to target the localised areas of active corrosion.

---